Appropriate application of granular fertilizer, regulation of water, and spraying of boron fertilizer in the late stage of rice are conducive to high yield and stable yield.
The application of granular fertilizer and granular fertilizer is mainly sprayed with foliar fertilizer. It is sprayed 2 to 3 times during the period from the break to the filling stage. Each time, 100 g of potassium dihydrogen phosphate and 0.5 to 1 kg of urea are used per mu. 20 ml of 802 plus 50 kg of water was sprayed on the stems and leaves of rice plants. In the field where the bottom fertilizer is insufficient and the leaves are denitrified and yellow is earlier, 2.5 to 4 kg of urea per acre is applied before heading to promote flower bud differentiation and prevent the degradation of spikelets.
Regulating water, rice heading and flowering stage have strict requirements on water, and should be properly deep-irrigated to promote the pollination of Qisui and normal flowering. After rooting, the roots of the plants gradually senescence, and the soil ventilation opportunity should be increased under the condition of ensuring water supply, so that the roots can be rooted, the roots can be preserved, and the root failure can be prevented. From the heading to the initial stage of pollination, there is a certain water layer in the field to meet the water demand of the plants. Wet irrigation in the future, alternating wet and dry. The grouting period is mainly wet, and the wax maturity period is mainly dry, alternating dry and wet until mature.
Spraying boron fertilizer to provide sufficient boron supply during the flowering and fruiting stage can increase the seed setting rate and increase the 1000-grain weight. In the boron-deficient field, the boron fertilizer was applied once at the beginning and the earing stage, and the boron fertilizer was applied once per acre with 100 grams of borax or 100 grams of photosynthetic micro-fertilizer plus 50 kg of water. When preparing the borax solution, first dissolve the borax with a small amount of warm water, and then dilute with water. Author: Wu Ming
Source of information: Farmers Daily
【Comment】 【Print this article】 【Close this page】 【Large, medium and small】
Polyurethane Decorative Ornaments Special products are produced from high technology, PU Decorative Elements are being crafted by professional craftman,is a wall ornament. it can be painted easily according to each individual desire colour.

PU Decorative elements the items of choice to add restrained dignity and style to a classic interior, you may choose different design and size of Decorative Elements to combine one beautiful decoration on the wall or ceiling or mirror frame.We also have picture frame moulding to let you choose.
Wall Ornaments(Decorative Architectural Elements,Wedding Decoration Elements, PU Wall Ornaments ,Polyurethane Decorative Elements, Pu Decorative Element )have a much more wider application,Combining different, well-chosen style elements always makes for fascinating.
Advantages:
1. Elegant European style
2. Many models to choose from
3. Suitable for both DIY and construction projects
4. Superior to Gypsum moldings
5. Light weight, easy to transport and install
6. Elaborate patterns
7. Better flexibility
8. Labor efficient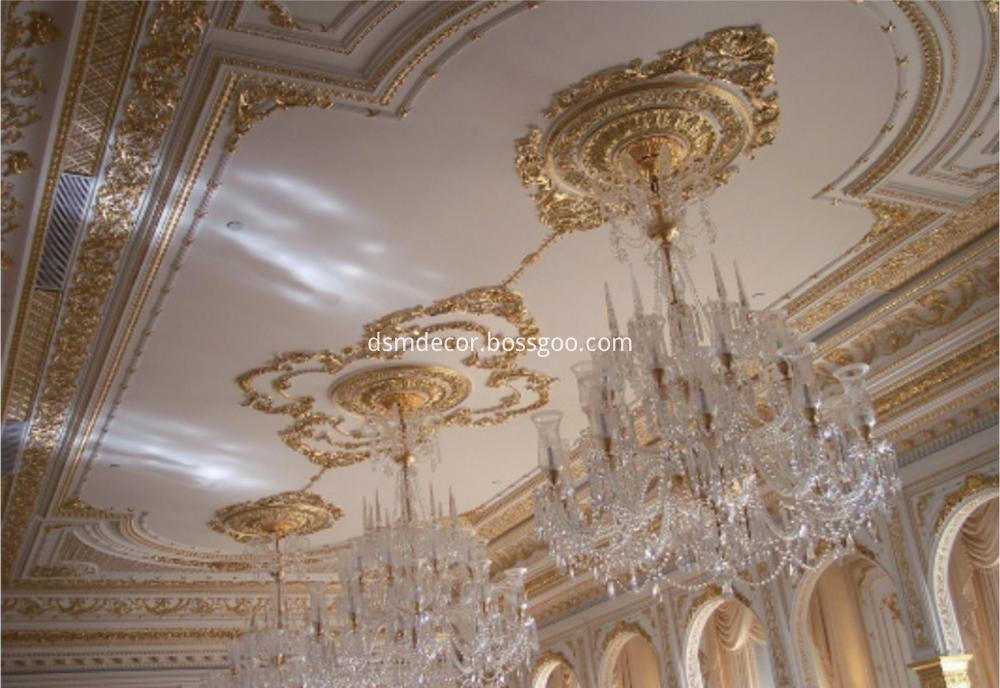 Our Service:
1. Factory direct sale with excellent quality, reasonable price and first-class service.
2. Timely delivery to every corner of the world.
3. Strong supply capacity, high-tech skills and advanced equipment can surely meet customers` requirement.
4. Launching new designs for each category every year.
5. Exquisite workmanship. All products 100% inspected.
6. Preferential freight by Famous shipping company.
7. Excellent after-sales service.
Polyurethane Decorative Ornaments
Fashion Decorative Elements,Decorative Architectural Elements,Wedding Decoration Elements,PU Wall Ornaments,Polyurethane Decorative Elements,Pu Decorative Element
Huizhou Dingshengmei Building Materials Co.,Ltd. , http://www.dsmdecor.com