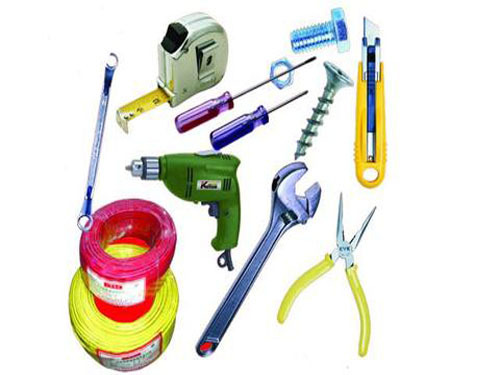 The hardware industry has become large-scale Zhejiang, Jiangsu, Shanghai, Guangdong and Shandong provinces and cities are relatively large domestic hardware market. At present, China's daily hardware products industry has entered the world. China has established 14 technological development centers such as zippers, electric shavers, stainless steel vessels, iron pans, blades, and bicycle locks, as well as 16 product centers such as pressure cookers, electric shavers, and lighters. At the same time, China has gradually become one of the largest processing and exporting hardware products in the world.

The hardware industry presents a diversification The hardware professional markets have been built all over the country. At present, the pattern of producing areas and circulation, large and medium-sized, integrated and single types have been formed. The diversification effect can not only gather most of the hardware business operators, but also bring in famous brands at home and abroad, and eventually form one of the largest hardware industry wholesale bases in China.

Transformation and upgrading are of utmost importance. In the past, the hardware market was in short supply. Now it has changed and become oversupply. This change in market conditions has caused manufacturers to focus on high-quality, high-tech products. Transformation and upgrading will be the inevitable trend of future industry development. As the competition among enterprises continues to intensify, the profit margins of major companies are compressed, and the survival of enterprises is facing difficulties. The entire international market is also raising the standards of hardware products, and has put forward more stringent requirements for quality, packaging, and delivery deadlines.

Industry insiders pointed out that the transformation and upgrading of China's hardware products industry will usher in a new foreign trade pattern, and the biggest change may be the increase in exports of high-tech products.

Sustainability is an important part of our corporate culture. Only by continuous development can our company go further. In order to achieve this goal for a long time, we continue to increase the volume of foaming gas of the AC blowing agent. We can produce different types of azodicarbonamide according to different applications of our customers in different fields. The project aims to enhance our research and development capabilities.
We mainly provide two yellow AC blowing agents, including amide-free Azodicarbonamide and ammonia-free azodicarbonamide. We can produce a variety of blowing agents for a variety of purposes. Under normal circumstances, AC foaming agent gas escape ≥ 218ml / g, average particle size ≤ 12um, decomposition temperature 195-210 ° C, adjustable heating loss, heating loss ≤ 0.10%, ash content ≤ 0.50%, purity up to 98.0% Even higher. R&D investment accounts for more than 5% of total sales. Huge investment has laid a solid foundation for us to achieve our goals, improve quality, improve service and expand our markets. We have successfully established a wide range of marketing networks at home and abroad.

Azodicarbonamide CAS No.123-77-3
azodicarbonamide ë°œí¬ì œ,azodicarbonamide,azodicarbonamide cas,azodicarbonamide banned,azodicarbonamide blowing agent,azodicarbonamide canada
Jinan Forever Chemical Co., Ltd. , https://www.jinanforever.com