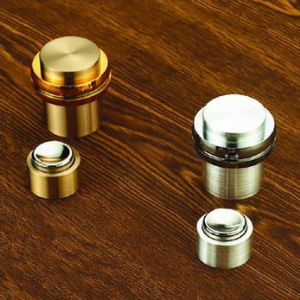 Decorative hardware covers a wide range, including furniture hardware, lock hardware, door and window hardware, plumbing hardware, bathroom hardware, lighting hardware, kitchen hardware, manual, power tool hardware, electrical accessories hardware and many other categories.
The changes in the operating structure are mainly reflected in the continuous expansion of business scale and the involvement of modern marketing methods. From the little squabbles in the early years to the 4 or 5 stores and even more than a dozen stores that are currently lined up in a row, in a few short years, the scale of decoration hardware has not been expanded.玖玖 decoration, a bean decoration, gemstone decoration, new nine bell decoration, one dealer reputation.
TOTO sanitary ware, four-dimensional sanitary ware, Asian ceramics, Santa Fe sliding doors, Vero ecological bricks, Kelon electrical appliances and other well-known brand marketing, and supermarket-style operations such as Yongjiang distribution center-style chain distribution, tourism shopping malls and Jincheng kitchen utensils There are also modern marketing methods such as online trading and foreign trade transactions. The market operation structure has been fully innovative.
The change in product structure is mainly reflected in the increase in the number of products and the upgrading of grades. Such as hot water supply in the kitchen hardware, but also from the previous development of boiled water to the use of gas water heaters, electric water heaters, solar water heaters and
Electromagnetic
ovens, electric kettles and other hot water supply.
Lighting hardware is further subdivided into ordinary home lighting, decorative lighting, road garden lighting, entertainment lighting, and hotel and other service industry lighting, can be described as dazzling, full of tricks. Dealers also introduced that in recent years, the decorative hardware of glass products and hardware products has been very beautiful, and the development has also been rapid. Such as coffee tables, beds, wardrobes, and dining tables have become a major choice for modern families.
Secondly, copper, stainless steel, wrought iron and other metal decorative hardware, which has a classical flavor, are developing rapidly. The market for kitchen hardware and bathroom hardware is also growing. In addition, the development and innovation of a series of new decorative decoration hardware, such as induction Faucets, sensor waste disposers, fingerprint locks, anti-skid floors, etc., further enhance the quality of decorative and decorative hardware products. In addition, the function of decoration and decoration hardware is also increasing, such as the development of the window from a pure lighting product to a product that has both energy-saving and sound-insulating effects. Bathroom hardware and other market sectors have gradually improved and improved, and they need to step up to the high-end market.
Flavor And Fragrance Intermediates
Aluminum Chloride Particle,Flavor Intermediates Aluminium Chloride,Fragrance Intermediates,Aluminum Chloride Power
Quzhou CanWin New Material Co., Ltd. , https://www.canwinnm.com