Artificial culture stone is a building decoration material emerging in recent years. As it is based on natural inorganic non-metallic materials, it captures and artistically meticulously selects the texture of natural stone, creating a realistic natural look and texture. Let's learn about the knowledge of artificial culture stone.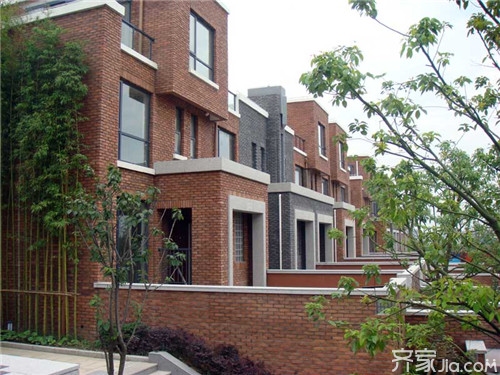 Introduction of artificial culture stone
Artificial culture stone products began to be used in the upscale villa decoration in western California, and quickly occupied the entire United States and Canada market. Today, man-made cultural stones have become globally flowery. Among all man-made cultural and stone products, artificial stone products made of pumice stone are the highest grades: artificial culture stone, imitating natural stone, has a light texture, rich colors, and no mildew. Incombustible, easy to install and so on.
However, the classification of culture stone is generally similar, and there are generally stone, bread stone, wall stone, weathered stone, cobblestone, mixed texture stone, antique brick, island stone, whole body brick and so on.
There are different installation methods for installing culture stone. The natural culture stone can be directly applied on the wall surface. The wall surface is first roughened, then wetted with water and cemented with cement. In addition to natural stone, artificial culture stone can also be glued. First use 9 PCT board or 12 PCT board to make a base, then use glass glue, tile glue, and marble glue directly.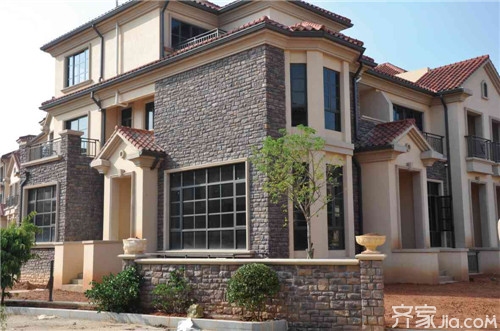 The advantages of artificial culture stone
1. Light texture. The proportion is 1/3-1/4 of natural stone, no additional wall base support is needed.
2. Durable. No fading, corrosion resistance, weathering resistance, high strength, good frost resistance and impermeability.
3. Green environmental protection. No odor, sound absorption, fire prevention, heat insulation, non-toxic, non-polluting, non-radioactive.
4 dust self-cleaning function: the waterproof agent process outside, not easy to adhere to dust, wind and rain can be self-cleaning as new, free maintenance.
5. The installation is simple and the cost is saved. It is not necessary to rivet it to the wall and it can be directly affixed; the installation cost is only 1/3 of the natural stone.
6. More optional. The style is varied in color, and the combination makes the wall extremely rich in three-dimensional effect.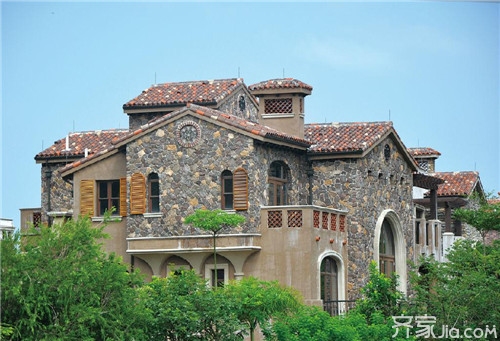 How to choose artificial culture stone
Product pigment
The raw materials that the average manufacturer may choose are domestic, but the Austrian Linge culture stone uses pigments imported from Germany, resulting in a large difference in the prices of artificial culture stone on the market.
2. Is it environmentally friendly?
Green new building materials should meet the national green environmental protection requirements and obtain green environmental protection signs.
3. Fading
The exterior wall facade decoration materials are subject to fading problems due to natural factors such as sunlight, weathering, and acid etching, and excellent raw materials and unique production processes can effectively reduce product fading.
4. Anti-aging
With the precipitation of the years and the passage of time, any product has a certain degree of aging problems. Ollinger adopted advanced surface treatment technology in its production process to form an effective protective system on the surface of cultural stone to isolate air from erosion. And years of weathering, which greatly improve the anti-aging ability.
5. Whether full body coloring
The mature spraying process and skilled coloring techniques make every stone produced by Ollinger look full of coloration.
Summary: The above is the content that Xiaobian introduced to everyone on how to choose the advantages of artificial culture stone and artificial culture stone. I hope we can help you effectively. For more information, please pay attention to this site.
Culture Stone Culture Stone TV Background Wall Culture Stone Wall Price How to Avoid Decoration Contract Pitfalls
1.Application : For medical care
2.Dimension: Customized dimension, OEM & ODM
3.Material: A6063, A6061, A3003 and other series alu alloy
4.Suface treatment: Anodizing, polishing, turning ,power coating, mill finish etc
5.Equipment: CNC ,extruding machine, cold drawn machine, heating oven, straightening machine, cutting machine

OD

OD Tolerance

ID

Tolerance

Roundness

Straightness

Circular

run-out

φ16-20

±0.02

±0.02

0.01↓

0.015↓

0.05↓

φ20-30

±0.02

±0.02

0.01↓

0.015↓

0.05↓

φ30-50

±0.05

±0.05

0.02↓

0.020↓

0.08↓

φ50-80

±0.15

±0.10

0.05↓

0.025↓

0.10↓

6. STANDARD PACKING:Wooden case/carton
7. Trade Terms
1. Payment: 30% T/T in advance, 70% balance pay before delivery. L/C at sight.
2. Delivery time: 20 days after deposit receiverd. If opening mould, plus 7-10 days.
3. Trade Term can be chosen depending on your requirements.
4. FOB Port: Shanghai

Drawn Tube For Medical Care,Medical Aluminum Drawn Tube,Aluminum Drawn Tube For Medical,Medical Aluminum Drawn Pipe
Changzhou YiFei Machinery Co., Ltd. , https://www.yifeialu.com