Basalt is a kind of basic ejected rock. A dense or foam-like structure of solidified magma formed by volcanic eruption after cooling on the surface belongs to magmatic rock. Its rock structure often has stomatal, amygdaloid and speckled structures, sometimes with large mineral crystals. The unweathered basalt is mainly black and gray, but also dark brown, dark purple and grayish green. What is the composition of basalt? What are
the uses of basalt
? We then look down.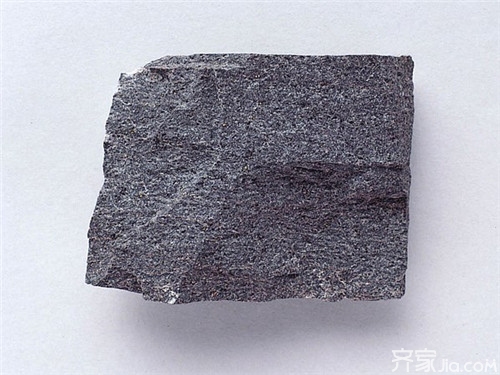 Basalt's main ingredients
The main components of basalt are silicon dioxide, aluminum oxide, iron oxide, calcium oxide, and magnesium oxide (as well as a small amount of potassium oxide and sodium oxide), of which the highest is the silica, accounting for about 45 percent. About fifty.
The color of basalt is usually black, dark brown or dark green. Due to its dense texture, its proportion is heavier than that of granite, limestone, sandstone, and shale.
Basalt can be divided into tholeiitic basalt, alkaline basalt, and high-alumina basalt, depending on its composition.
【Application of basalt】
Basalt is a good raw material for producing "cast stone." "Cast stone" is a material obtained by melting and casting basalt, crystallizing it, and annealing it. It is harder and harder than alloy steel and more resistant than lead and rubber. Basalt is also a "lubricant" in the advanced technology of cast steel, which can extend the life of cast film. At the same time, basalt can also be drawn into glass filaments, which is more resistant to alkalis than normal glass filaments and has good high temperature resistance.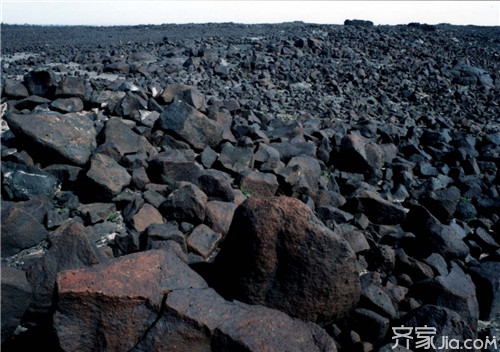 Multi-pore basalt (pumice), because it has many pores and is quite hard, so it can be made concrete in the concrete weight, but it is still very strong, while sound insulation, thermal insulation, etc., is a high-rise building Lightweight concrete with good aggregates. Pumice is also a good abrasive material, which can be used to grind metal and grindstones; in the industry, it can also be used as filters, dryers and catalysts.
Basalt is the best material for repairing roads, railways and airport runways. It has strong compressive strength, low crushing value, strong corrosion resistance, asphalt adhesion basalt stone, and basalt stone wear-resistant, low draught, Poor electrical conductivity, strong pressure resistance, low crush value, strong corrosion resistance, asphalt adhesion and other advantages, and internationally recognized, is the best foundation for the development of rail transport and road transport.
Some artists, according to the pumice porous and wrinkled, drained features. It is used to build the rockery in the garden, or to form a small and exquisite bonsai.
It is a dense or foam-like structure of solidified lava formed by volcanic eruptions. It belongs to magmatic rocks (also called igneous rocks) in geological rock classification. The temperature of the magma flowing out of the volcanic eruption reached as high as 1,200 degrees Celsius. Due to a certain viscosity, when the terrain is gentle, the magma flow is very slow, and it only flows a few meters away every minute. When a steep slope is encountered, the speed is greatly accelerated. During the flow, it carries a large amount of water vapor and bubbles. After cooling, it forms a variety of shapes.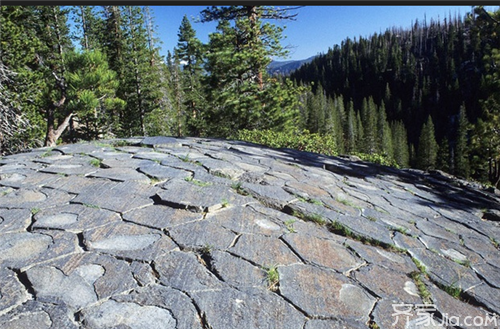 Xiao Bian concludes: The above introduced the
use
of
basalt
and hopes to help everyone. For more relevant knowledge, please continue to pay attention to this website information platform. Follow-up will present more exciting content for everyone.
Renovation materials Brand decoration materials list decoration decoration decoration company okay decoration materials knowledge decoration company which is good
HR STONE produce Semi Precious Stone Table Top series:
1. sodalite blue table
2. Tiger eye yellow table
Description of HR STONE Semi Precious Stone table top
Brand Name: HR stone
Design: Translucent or No Translucent
Material: semiprecious stone
Material: Blue Sodalite
Surface finish: polished
Size: diameter 70-100cm normally, size can be custom
Thickness: 2cm (normally 0.5cm blue sodalite +1.5cm natural commercial stone or artificial stone/glass/Acrylic)
Design: Translucent or No Translucent
Material origin: Africa
Color: blue; blue and white mixed, yellow, grey, purple, red-.
Table top shape: round, rectangle-
Rank: AAA, AAAA, AAAAA
Application: semi precious stone coffee table, semi precious stone side table, semi precious stone dining table.
Table stand: real wood or semiprecious stone
Packing: in special strong wooden crate
Application: about 1-2 containers per month
MOQ: 5-10pcs
Payment term: T/T or L/C
Price term: FOB,CIF,C&F
Semi Precious Stone Table ,countertops And Arts
Semi Precious Stone Table And Arts,Backlit Onyx Wall Panels,Translucent Onyx Panels,Translucent Stone Panels
Fuzhou HuaRen International Imp&Exp.Co,Ltd , https://www.huarenstone.com