Hinge hinges, also known as hinges, are commonly found in door, window, and cabinet locks. Hardware locks are used to connect the two parts of the object and make them move freely. The high-quality hinges are flexible, flexible and durable, which saves the owner the trouble of grooving and replacing locks. What kind of hinges are of high quality? The following are some good quality and good quality hinge brands. To help you make choices.
First, Gute hinge
Gute hinge is one of the hardware products of Gute Hardware Co., Ltd., which was founded in Guangzhou in 1995. It specializes in producing hardware such as stainless steel hinges, door stoppers and wall cabinets. It has developed into a famous brand in the hardware industry. . Gutt hydraulic hinges, damping 703, 4425 and 3043 models are well received by consumers. The appearance is beautiful and advanced. The rear door and cabinet can be flexibly opened and closed after installation. The solid hinges are consumed in a solid product quality. The roots of the person are rooted.
Second, Yajie hinge
Founded in Guangdong in 1990, Yajie Hardware Co., Ltd. specializes in four series of building door locks, bathroom hardware, door hardware and furniture hardware. Yajie hinge is one of the company's hardware products. 7-layer electroplating and 62-step process guarantee the super corrosion resistance of Yajie hinge; 100% true ball bearing (roller in the middle of two sheets), all-steel ball application enables flexible and silent opening and closing of doors and windows Data center automated production line manufacturing, using technology to ensure accuracy, so that the hinge can be perfectly matched with the door and window.
Third, Blum
Blum's hinge belongs to Bailong Furniture Accessories (Shanghai) Co., Ltd., an old brand established in 1952, specializing in the production of high-end hardware accessories, has now developed into the world's top manufacturer of furniture and cabinet hardware. The Blum hinge is made of high quality 304 stainless steel to ensure the durability of the product. The adjustment distance of 4mm can ensure the tight connection between the base and the hinge cup, and it is not easy to fall off. The shaft part is made of European wear-resistant propylene to strengthen the shaft point, and the product is wear-resistant. The rotation will not produce abnormal noise, giving the owner easy and quiet.
Fourth, Hui Tailong
Huitailong hinge is affiliated to Huitailong Decoration Materials Co., Ltd., which was established in 1996, specializing in the design, development and production of high-end bathroom hardware products. It has nearly 20 years of production experience and is well-known in the domestic building materials industry. enterprise. Its products are widely used in large-scale construction project-level real estate projects in various parts of China. Huitailong hinge has fine surface treatment and high flatness. Double-layer plating makes the hinges not corroded and rusted for a long time. At the same time, the reasonable distribution of screw holes can make the hinges evenly load, ensuring the door and fan opening. Free and stable.
V. Hettich
Founded in Germany, Hettich is a diversified group of companies featuring quality and innovation. Its products cover hinges, drawers, slides, sliding doors, folding door fittings, office furniture hardware, connectors and more. A wide range of hardware accessories to meet the needs of consumers. In the process of opening and closing the door, the hinge core almost bears the weight of the whole door. The inferior core has low hardness and is easily deformed. Hettich uses high-quality high-strength shaft core and thickness of 3mm. The page board has stronger load bearing capacity and more durable hinges.
Similar to doors and fan hinges, many small objects in life are the finishing touches in home decoration. Although they are small in size, they are a wonderful way to connect and transfer. Choose the hinge brand, let the doors and windows open and close, and give you a relaxed and quiet.

Editor in charge: Liu Changqi
Long Radius Elbow refers to that the radius of curvature is 1.5 times of the elbow pipe diameter; if greater than 1.5 times, that is bend. long radius elbow is the most common, usually the default is long radius, high pressure or high velocity areas will use long radius, if it is solid conveying bend pipe big resistance,will use a larger radius. If there are no conditions or did not indicate in the contract, the preferred is long radius elbows.
Product Name:Long Radius Elbow
Size:DN10-DN2500
Materials: A234 WBP-WP1-WP12-WP11, A403 WP 304-304L-316-316L, A402 WPL3-WPL 6,A860 WPHY 42-46-52-60-65-70,PG370,C20
Thickness: 2mm-100mm
Standard:GB/ANSI/ GOST/ JIS/ DIN
Crafts: Butt, Push System, Simmer
Connection: Welding
Package: Wooden boxes,Wooden pallets,According to customer requirements.
Brand Name: HY
Place of Origin: China (Mainland)
Certification: ISO.UKS.SGS.BV
Application: Chemical, Water, Oil and gas, Electricity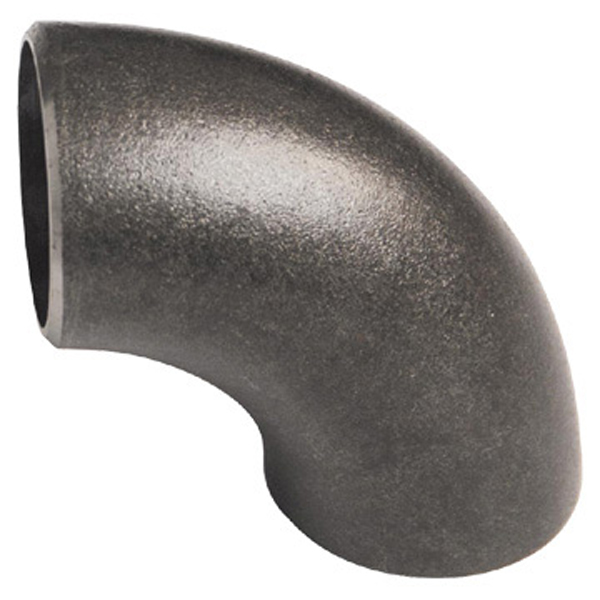 Long Radius Elbow
Long Radius Elbow,Seamless Carbon Steel Elbow,Stainless Steel Elbow ,Long Radius Bend
CANGZHOU HAOYUAN PIPE FITTINGS MFG CO.,LTD , https://www.pipefitting-china.com