Chinese "love" of TURRI Italian furniture
TURRI entered China 20 years ago and was one of the first Italian brands to enter the Chinese market. Years of trade exchanges have also given the brand a deeper understanding and recognition of Chinese culture. In 2017, TURRI cooperated with Chinese designer Mr. Jiang Feng to launch the first set of works with Chinese charm-MeltingLight series. "Hou" implies the mutual penetration and fusion of Chinese and Western cultures. Inspired by a series of Chinese imperial gardens and Chinese classical furniture, the work uses modern design techniques, materials, and craftsmanship to interpret traditional utensils, and uses modern people's aesthetic needs to create things with traditional charm, expressing elegance and subtlety. Hua's pursuit of the spiritual realm of the East.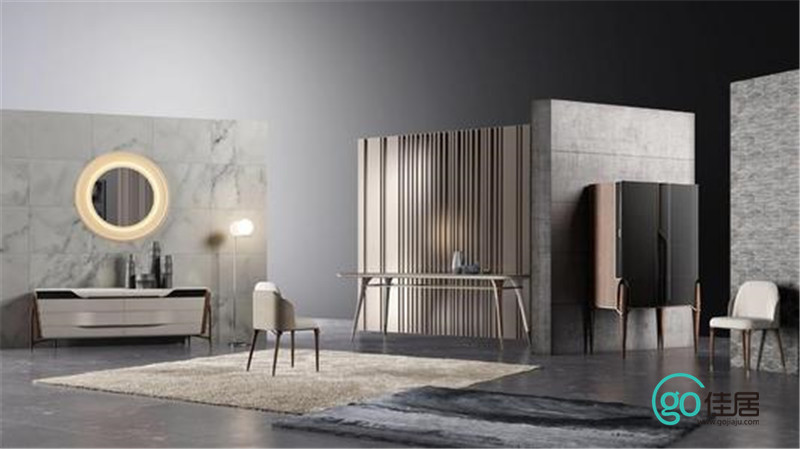 When Pietro Turri founded TURRI Furniture in Italy, he would never have expected that his furniture brand would have such a close relationship with China in the future. TURRI Furniture currently has about 40 stores worldwide, including 12 in China, and its fourth-generation successor Andrea Turri will come to China at least 4 times a year. Plus think about the names of these cities.
High-gloss paint, large-area leather package, exquisite decorative details ... Luxury and exquisiteness are the first impression that TURRI furniture brings to most people. Since the first drawer cabinet was introduced in 1925, each piece of furniture of the TURRI brand has inherited the three basic concepts of originality, authenticity and uniqueness. High-quality handwork and high-gloss paint are the core of the brand's craftsmanship, some of which can even be traced back to the early nineteenth century.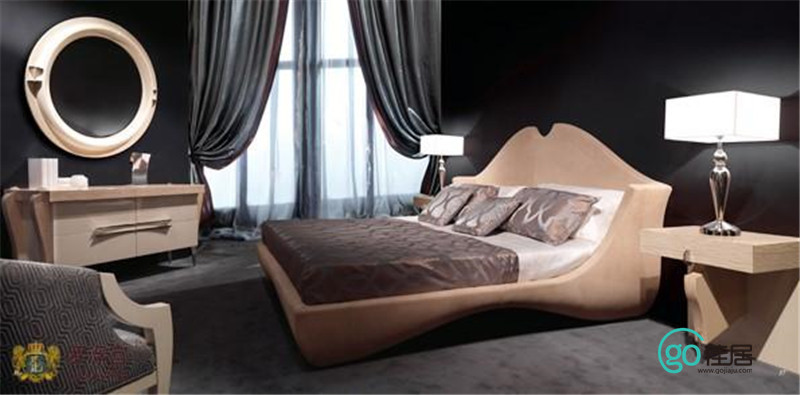 In addition to the production and production of traditional furniture, TURRI also provides a variety of products from ceilings, wall panels, marble decorations and gates to customized furniture for different types of indoor environments such as private luxury houses, hotel groups, restaurants and yachts. Upholstered furniture is TURRI's representative product. To avoid stereotypes, TURRI develops both classic and modern styles of furniture. It constantly invites global designers to inspire the brand. In the list of cooperation.
The understanding and preference of Chinese culture is a characteristic of TURRI that distinguishes it from other furniture brands. Perhaps this is one of the reasons why TURRI has performed prominently in the Chinese market. I believe that in the near future,
TURRI
will have more works reflecting the oriental charm.
The above content is provided by
Hefei Furniture
,
Hefei Building Materials
,
Hefei GO Jiaju
A Tape Measure or Measuring Tape is a flexible Ruler and used to measure distance.
It consists of a ribbon of cloth, plastic, fibre glass, or metal strip with linear-measurement markings. It is a common measuring tool. Its design allows for a measure of great length to be easily carried in pocket or toolkit and permits one to measure around curves or corners. Today it is ubiquitous, even appearing in miniature form as a novelty item sb use tape measures in lengths of over100m.
There are two basic types of tape measures with cases, spring return pocket tape measures and long tape measures. Spring return pocket tape measures will generally fit in a pocket. They are small, the case is up to about three inches across. The tape is returned to the case by a spring mechanism. Pocket tape measures have a tape one foot to fifteen feet in length and ¼ to ¾ inches across. When most people think of a tape measure, they are thinking of the pocket tape measure.A second tape measure design is what is called the long tape. These are cased tape measures with tapes of 25, 50, 75, 100, 200, 300, and even 500 feet in length, designed for engineers and builders. Because surveying was usually done in rods, surveyors use long tapes of 33 feet (2 rods), and 66 feet (4 rods). Surveyors also used 49½ feet of a 50-foot tape for 3 rods and 99 feet of a 100-foot tape measure for 6 rods. Long tapes instead of being returned by a spring, were usually returned by hand crank.
Mm Tape Measure,Tape Measure For Dummies,Rolling Tape Measure,Three Stop Measuring Tape
Oukelong Tools Co.,Ltd , https://www.oukelongtape.com