Reducing the cost of electricity, improving quality and efficiency, and multi-industry integration are the development trends of the modern photovoltaic industry. This places higher demands on the performance of photovoltaic products, including photovoltaic inverters. Although the inverter accounts for a small proportion of initial investment, its role as a bridge connecting the grid and photovoltaic power generation units cannot be ignored.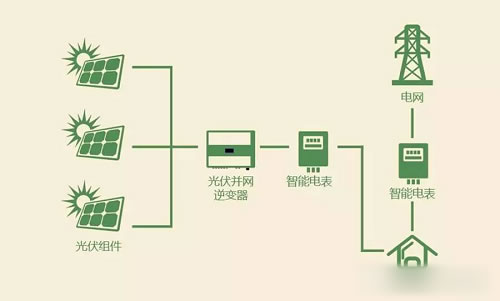 The inverter is the core equipment of the photovoltaic power plant. Through the power electronics inverter technology, the DC power generated by the PV modules is converted into AC power that can be integrated into the grid. In the field of photovoltaic inverters, the three major mainstream technologies, namely string, centralized, and distributed, are leading the way.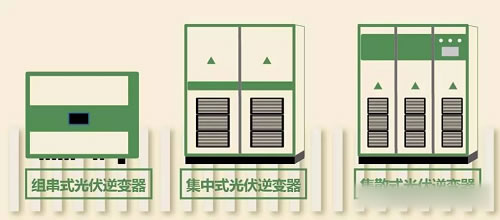 Among them, the compact string string inverter is most favored by medium and small photovoltaic power plants. Its application scenario is very extensive. It has played a key role in industrial and commercial distributed rooftops, household photovoltaic systems for household use, and village-level PV-powered poverty alleviation power stations.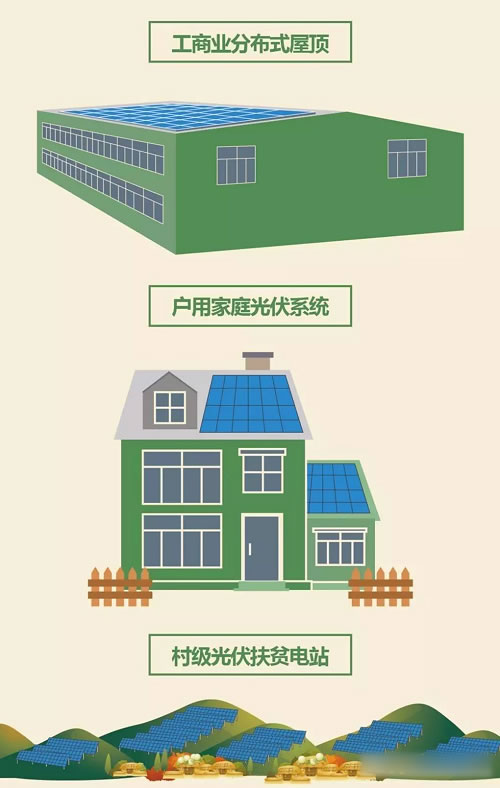 The string type can occupy a place in the market, thanks to the following advantages: easy installation, wall-mounting does not occupy space, especially suitable for small and medium-sized distributed photovoltaic applications; flexible technology, up to 4 MPPT channels, components The access scheme is flexible, and it can be applied to the installation orientation of various components. The maximum efficiency of the tracking range is wide, and the power generation time is longer. The maintenance is simple, and the equipment maintenance is replaced by a complete machine, which does not require the maintenance of professional technicians.
For the needs of customers in industry and commerce, household and poverty alleviation industries, the new energy solutions and integrated energy service provider Kehua Hengsheng independently developed a series of photovoltaic grid-connected inverter series, which can provide customers with efficient power generation, safe and reliable, intelligent management The four major economic values ​​are good.
High-efficiency power generation
Adapt to all kinds of complex terrain, effectively increase power generation; maximum inverter conversion efficiency of 99%; up to 4-channel MPPT design; ultra-wide MPPT operating voltage range 200-1000V
Safe and reliable
High degree of protection, outdoor IP65 dust and waterproof design; long life cycle, 25-year design life; no elevation derating below 3000 meters; can provide auxiliary power for tracking stand; arc detection design to ensure the safety of DC transmission.
Intelligent management
Real-time IV curve detection, fault recording function, fault diagnosis with data support; intelligent online upgrade, system maintenance is convenient.
Good economical
Capacity ratio support over 1.2 and above, improve equipment utilization; inverter AC output directly connected to transformers, saving converging equipment and cable costs; system efficiency increased 1% -3%, significant power generation efficiency; accurate identification and positioning of power generation Abnormal components to avoid loss of power generation.
As a global top 500 new energy company, a new energy solution provider and an integrated energy service provider, Kehua Hengsheng can provide photovoltaic energy, energy storage, microgrid, electric vehicle charging, smart energy management and other new energy solutions covering all types of business. The plan will help users in various industries to reduce operating costs and enter the era of sustainable development.
10Mm Stainless Tube,Ss 304 Seamless Pipe,Seamless Steel Pipe Price,Stainless Steel 304L Pipes
Zhejiang Ruimai Stainless steel Tube Co.,Ltd. , https://www.ruimaitube.com