The general view tends to think that trees are renewable natural resources, but precious hardwood has been cut down in many countries. Because of greed, Burma 's mahogany is also facing threats.
Mahogany is a general term for tropical specialty trees, mainly including the yellow genus Pterocarpus, red sandalwood, persimmon and genus Cliff vine. The wood is mostly deep red and has excellent texture. Since the Ming and Qing Dynasties, China has enjoyed playing with high-priced decorative furniture and imported a large amount of mahogany.
Myanmar is one of the countries with the richest biodiversity hotspots in Asia, and many precious rosewood varieties are highly praised in the Chinese furniture market. Although Myanmar 's forest coverage and hardwood stocks have been shrinking for decades, the logging and smuggling of redwoods has reached an unprecedented scale in the past three years.
In 2013 alone, Myanmar sold 237,000 cubic meters of mahogany wood to China, which has tripled from the previous year. According to estimates, this is equivalent to 1/13 of Myanmar's mahogany stock. In other words, if you cut down at this rate, Burmese rosewood will disappear in 13 years.
The mahogany ground is deep red and round, and the material is excellent. As China 's enthusiasm for redwood in the Greater Mekong region continues to rise, it may not only be the extinction of redwood in the trading market, but also in the forest. The deterioration of the environment and increased fire hazards also facilitate hunting and increase the risk of forest disappearance.
The phenomenon of illegal logging in Myanmar also brought a series of socio-economic problems. The fellers had to travel long distances into Senri to risk smuggling timber in the conflict zone like Kachin (the main redwood smuggling route). Some loggers are gone forever after entering the forest. Not only is it the danger of illegal logging, but there may also be a fire in the timber trade. In addition, loggers 'exposure to drugs increases.
Why doesn't Myanmar establish a commercial mahogany plantation? Some tropical tree species can actually grow rapidly, such as rubber wood, eucalyptus and teak. The fact is that the huge mahogany market grows very slowly, and it takes decades to grow to a size that can be bought and sold, and it takes the efforts of generations of growers. This kind of investment has very low feasibility in poor and volatile Myanmar.
A comprehensive ban on illegal logging and sale of rosewood to China is actually beneficial and harmless. Although almost all Burmese redwood transactions are conducted in China, Myanmar has not received any benefits. What 's more serious is that almost no taxes are incurred: According to the budget, in 2013 and 2014, Myanmar lost US $ 6 billion due to illegal logging. Despite the urgent need for funds in the country's health, education and environmental protection fields, the black money bought and sold by the Redwood was washed away and went to the pockets of corrupt officials and government buyers.
If Myanmar really wants to solve the redwood crisis and avoid extinction, it needs to learn from other countries. In April of this year, the Myanmar government issued a policy prohibiting the export of logs, but the implementation was not strong enough and had no practical effect. In Madagascar, there is an example that vague and short-term prohibition policies will add fuel to the redwood and black market: during the ban, logging still exists, but black market vendors hoard redwood, causing prices to rise. Greatly rebound.
However, even Myanmar 's total ban on redwood exports is estimated to be of no avail. During the export ban in Myanmar, China seized the opportunity to turn the market to Vietnam, which may bring benefits to Vietnam 's economy, but it was the country 's forest that suffered.
Among the 33 types of mahogany trees widely present in the Chinese market, at least 1/3 are listed in the IUCN Red List of Endangered Species, and 6 are listed in the International Convention on Endangered Species. Europe, the United States, and Australia have all tightened their redwood import measures. To truly save Burmese redwood forests, China also needs to implement strict control measures.
Editor in charge: GO Jiaju CC
We Manufacture, Exporter & Supplier-Alloy steel WP11 Reducer,ASTM A234 WP91 Reducer, ASTM A420 WPL6 Reducer
We can manufacture two kinds of Pipe Reducer: Concentric Reducer and Eccentric Reducer.Which are commonly used to change the pipe size or pressure in a piping system.
ASTM A234 WP11 reducers, ASTM A234 WP91 reducer, ASTM A420 WPL6 reducer are made of Alloy Steel seamless tube within the range of DN 15 – DN 1000.

Pipe Reducer Fittings Specifications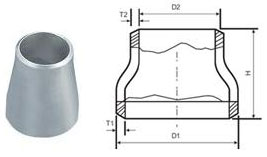 Nominal Diameter
Outside Diameter
End to End
D1*D2
DN
NPS
Series A
Series B
H
20×15
3/4×1/2
26.9×21.3
25×18
38
20×10
3/4×3/8
26.9×17.3
25×14
38
25×20
1×3/4
33.7×26.9
32×25
51
25×15
1×1/2
33.7×21.3
32×18
51
32×25
1.1/4×1
42.4×33.7
38×32
51
32×20
1.1/4×3/4
42.4×26.9
38×25
51
32×15
1.1/4×1/2
42.4×21.3
38×18
51
40×32
1.1/2×1.1/4
48.3×42.4
45×38
64
40×25
1.1/2×1
48.3×33.7
45×32
64
40×20
1.1/2×3/4
48.3×26.9
45×25
64
40×15
1.1/2×1/2
48.3×21.3
45×18
64
50×40
2×1.1/2
60.3×48.3
57×45
76
50×32
2×1.1/4
60.3×42.4
57×38
76
50×25
2×1
60.3×33.7
57×32
76
50×20
2×3/4
60.3×26.9
57×25
76
65×50
2.1/2×2
73.0×60.3
76×57
89
65×40
2.1/2×1.1/2
73.0×48.3
76×45
89
65×32
2.1/2×1.1/4
73.0×42.4
76×38
89
65×25
2.1/2×1
73.0×33.7
76×32
89
80×65
3×2.1/2
88.9×73.0
89×76
89
80×50
3×2
88.9×60.3
89×57
89
80×40
3×1.1/2
88.9×48.3
89×45
89
80×32
3×1.1/4
88.9×42.4
89×38
89
90×80
3.1/2×3
101.6×88.9
–
102
90×65
3.1/2×2.1/2
101.6×73.0
–
102
90×50
3.1/2×2
101.6×60.3
–
102
90×40
3.1/2×1.1/2
101.6×48.3
–
102
90×32
3.1/2×1.1/4
101.6×42.4
–
102
100×90
4×3.1/2
114.3×101.6
–
102
100×80
4×3
114.3×88.9
108×89
102
100×65
4×2.1/2
114.3×73.0
108×76
102
100×50
4×2
114.3×60.3
108×57
102
100×40
4×1.1/2
114.3×48.3
108×45
102
125×100
5×4
141.3×114.3
133×108
127
125×90
5×3.1/2
141.3×101.6
–
127
125×80
5×3
141.3×88.9
133×89
127
125×65
5×2.1/2
141.3×73.0
133×76
127
125×50
5×2
141.3×60.3
133×57
127
150×125
6×5
168.3×141.3
159×133
140
150×100
6×5
168.3×114.3
159×108
140
150×90
6×3.1/2
168.3×101.6
–
140
150×80
6×3
168.3×88.9
159×89
140
150×65
6×2.1/2
168.3×73.0
159×76
140
200×150
8×6
219.1×168.3
219×159
152
200×125
8×5
219.1×141.3
219×133
152
200×100
8×4
219.1×114.3
219×108
152
200×90
8×3.1/2
219.1×101.6
–
152
250×200
10×8
273.0×219.1
273×219
178
250×150
10×6
273.0×168.3
273×159
178
250×125
10×5
273.0×141.3
273×133
178
250×100
10×4
273.0×114.3
273×108
178
300×250
12×10
323.9×273.1
325×273
203
300×200
12×8
323.9×219.1
325×219
203
300×150
12×6
323.9×168.3
325×159
203
300×125
12×5
323.9×141.3
325×133
203
350×300
14×12
355.6×323.9
377×325
330
350×250
14×10
355.6×273.0
377×273
330
350×200
14×8
355.6×219.1
377×219
330
350×150
14×6
355.6×168.3
377×159
330
400×350
16×14
406.4×355.6
426×377
356
400×300
16×12
406.4×323.9
426×325
356
400×250
16×10
406.4×273.0
426×273
356
400×200
16×8
406.4×219.1
426×219
356
450×400
18×16
457×406.4
478×426
381
450×350
18×14
457×355.6
478×377
381
450×300
18×12
457×323.9
478×325
381
450×250
18×10
457×273.0
478×273
381
500×450
20×18
508×457
529×478
508
500×400
20×16
508×406.4
529×426
508
500×350
20×14
508×355.6
529×377
508
500×300
20×12
508×323.9
529×325
508
550×500
22×20
559×508
–
508
550×450
22×18
559×457
–
508
550×400
22×16
559×406.4
–
508
550×350
22×14
559×355.6
–
508
600×550
24×22
610×559
–
508
600×500
24×20
610×508
630×529
508
600×450
24×18
610×457
630×478
508
600×400
24×22
610×406.4
630×426
508
650×600
26×24
660×610
–
610
650×550
26×22
660×559
–
610
650×500
26×20
660×508
–
610
650×450
26×18
660×457
–
610
700×650
28×26
711×660
–
610
700×600
28×24
711×610
720×630
610
700×550
28×22
711×559
–
610
700×500
28×20
711×508
720×530
610
750×700
30×28
762×711
–
610
750×650
30×26
762×660
–
610
750×600
30×24
762×610
–
610
750×550
30×22
762×559
–
610
800×750
32×30
813×762
–
610
800×700
32×28
813×711
820×720
610
800×650
32×26
813×660
–
610
800×600
32×24
813×610
820×630
610
850×800
34×32
864×813
–
610
850×750
34×30
864×762
–
610
850×700
34×28
864×711
–
610
850×650
34×26
864×660
–
610
900×850
36×34
914×864
–
610
900×800
36×32
914×813
920×820
610
900×750
36×30
914×762
–
610
900×700
36×28
914×711
920×720
610
950×900
38×36
965×914
–
610
950×850
38×34
965×864
–
610
950×800
38×32
965×813
–
610
950×750
38×30
965×762
–
610
1000×950
40×38
1016×965
–
610
1000×900
40×36
1016×914
1020×920
610
1000×850
40×34
1016×864
–
610
1000×800
40×32
1016×813
1020×820
610
1050×1000
42×40
1067×1016
–
610
1050×950
42×38
1067×965
–
610
1050×900
42×36
1067×914
–
610
1050×850
42×34
1067×864
–
610
1100×1050
44×42
1118×1067
–
610
1100×1000
44×40
1118×1016
1120×1020
610
1100×950
44×38
1118×965
–
610
1100×900
44×36
1118×914
1220×920
610
1150×1100
46×44
1168×1118
–
711
1150×1050
46×42
1168×1067
–
711
1150×1000
46×40
1168×1016
–
711
1150×950
46×38
1168×965
–
711
1200×1150
48×46
1220×1168
–
711
1200×1100
48×44
1220×1118
1220×1120
711
1200×1050
48×42
1220×1067
–
711
1200×1000
48×40
1220×1016
1220×1020
711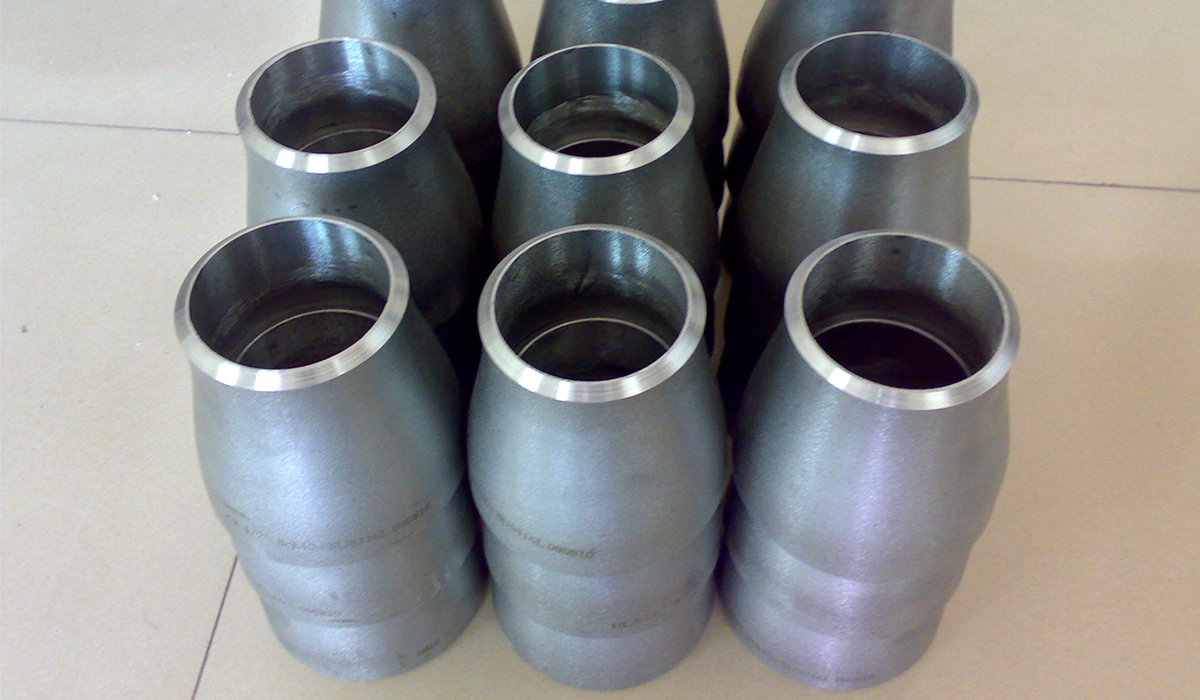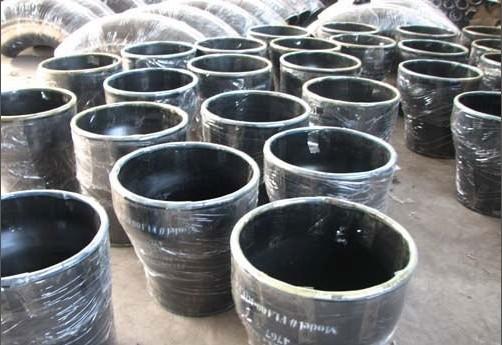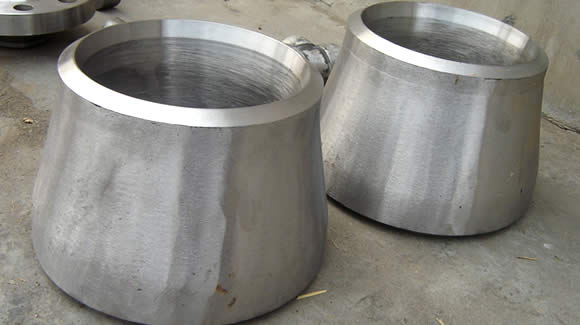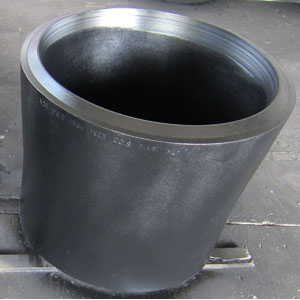 Alloy Reducer,Concentric Reducer,Eccentric Reducer,Pipe Reducer
HEBEI HANMAC MACHINE CO., LTD. , https://www.chinahanmac.com